Foaling Unit
The foaling section has gone ahead in leaps and bounds. We now have a house overlooking the unit. The extra large foaling boxes create a very relaxed atmosphere. All mares seem to love to be able to walk around relieving foaling tensions before birth and afterwards having the space to sleep near their foal without having to be on top of them.

All mares catered for from Thoroughbreds to pony cobs. All mares welcome.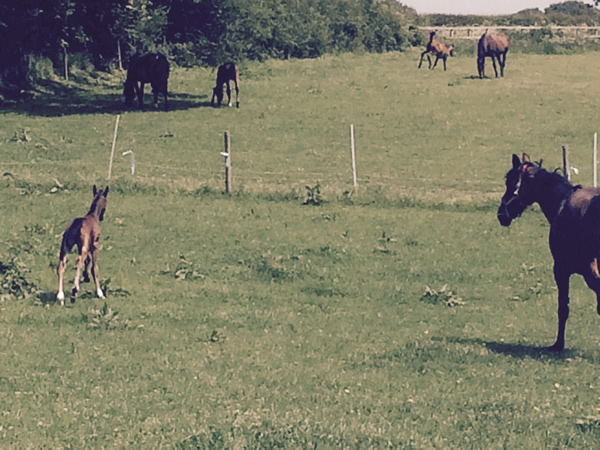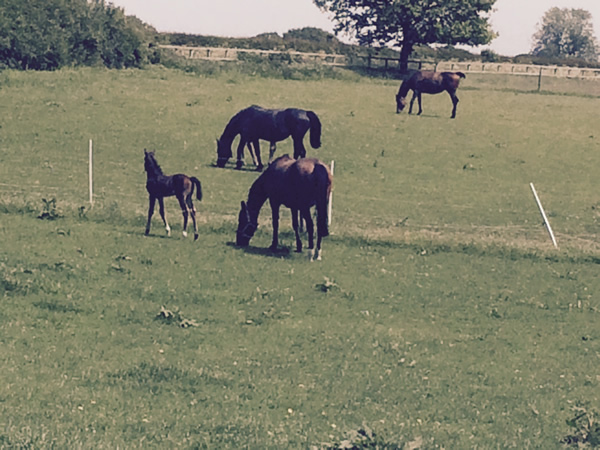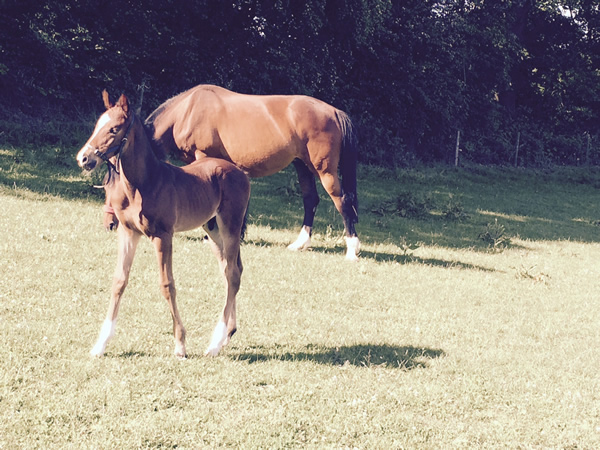 We have individual boxes within another barn where the youngster can see their neighbour, but have their own privacy, also other boxes for complete separation.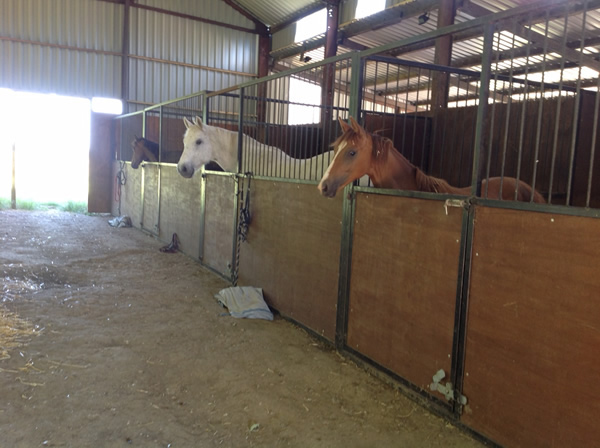 This year we will be moving the stocks into the Barn and finishing the stables the other side of the unit. AI is carried out here from fresh to frozen using vets.

There is a round Pen for first turn out of Mare and foal, before moving onto ever increasing sized paddocks.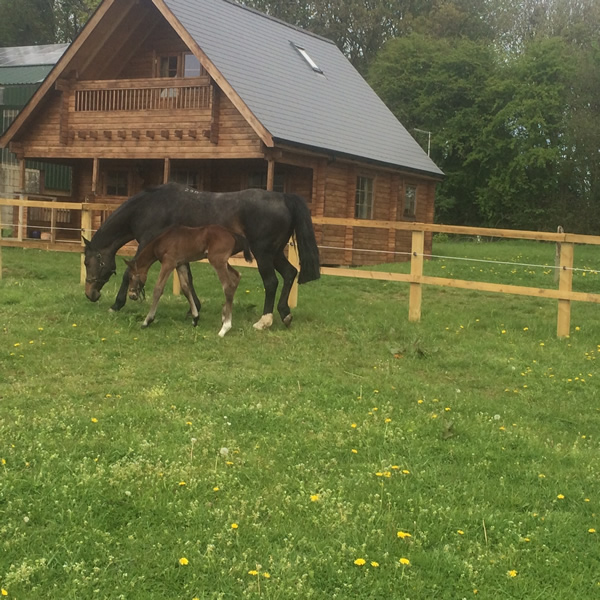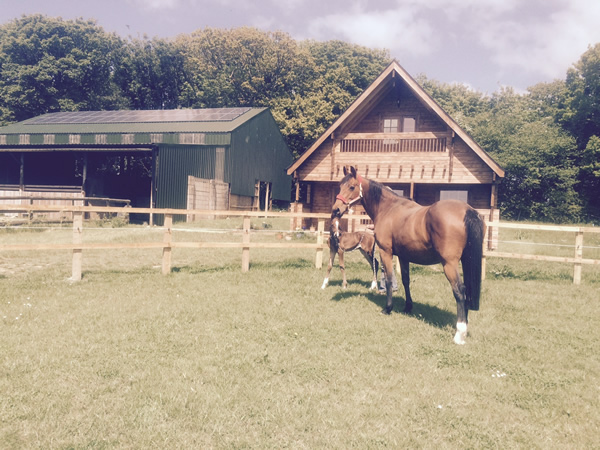 Weaning is done easily by moving the mares to the main farm pastures, just under a mile from the foaling unit, leaving the young stock mixing in the same environment, thus reducing the stress of it all.

We now have some of our home breds for sale : see For Sale section